By The Randolph Solar Development Team
This is one of the top questions that we receive – Will I be able to see the solar panels?
When the SolUnesco team was evaluating sites for the project, this is one of the concerns that was taken into consideration. SolUnesco has developed a plan that will greatly minimize the visibility of the solar panels.
The site chosen for Randolph Solar is located in an area of Charlotte County with gently rolling hills. There are no overlooks along the property where someone could view the panels.
Due to the extensive, existing tree cover around the site (which will be maintained as much as possible), gaining any view of the solar panels over the tree line would require standing 50-75 feet above ground level on a large parcel of cleared land. Forested land along public roads provides a natural screen of the property from public view. In some locations, the developer will plant new trees and vegetation along public roads for enhanced screening.
Additionally, some larger portions of the site that are along public roads will be excluded from solar development.
We understand concerns from the public about being able to see the solar panels. We have taken steps in both choosing the location and developing the site plan to ensure that the project is well sited and addresses these concerns.
The below photos show a current view in Charlotte County (before photo) and a rendering (after photo), which depict a representative solar layout with enhanced buffering after 6-9 years of growth.
Before                                                               After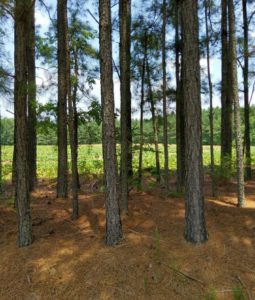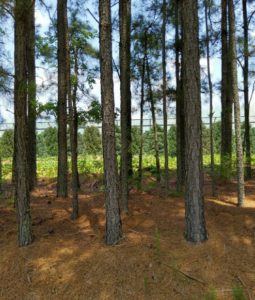 If you have questions or comments about the proposed site in Charlotte County for Randolph Solar, please contact us via email at randolphsolar@solunesco.com or via phone at 703-672-5097. For more information on the Randolph Solar Project, visit randolphsolar.solunesco.com.