Do You Have A Potential Solar Site?
Landowner Benefits of Hosting a Solar Site
You will have more money in your pocket. Solar provides a significant increase in lease rates or purchase price over traditional land uses.

You receive cash up front during the development phase.

Revenue is guaranteed for 20 to 35 or more years for a lease.

Land and vegetation is professionally maintained for life of project.

Your land is guaranteed to be returned to its original conditions or better.

Solar is a quiet and low to no impact neighbor in your community.

There is minimal to no impact on county services during the operation of the project.

You will be contributing to economic growth and job creation for your local economy.

You will be participating in an emerging technology.

Environmental benefits will be realized through reduced emissions.
Working with us
We know you have a choice of solar companies to work with when leasing your land. Consider the following benefits of working with SolUnesco:
We have secured 20- to 35-year (or longer) leases with an inflation escalator or purchase at above market values. Leased land will be returned to its original condition at the end of the lease.

We will assume all risks and development costs for the solar generation project. The landowner will only be responsible for their own legal fees in negotiating the lease or purchase.

We work closely with the landowner and surrounding community while obtaining local permits.

Power produced by the facility will be sold to the local electric utility, cooperative, or municipal utility, or sold at wholesale directly to the grid.
What Our Landowners Say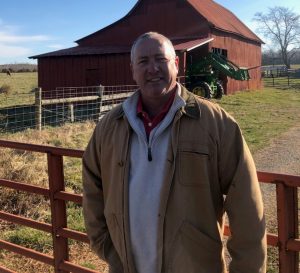 "With my project, county permitting had its challenges. SolUnesco left no stone unturned in engaging and educating community stakeholders. It was the key to our success."
"Solar is a new development type in Greensville County. The SolUnesco team has gone above and beyond in spending significant time here in the community to help us better understand and be supportive of this industry."
"I am partnered with SolUnesco in developing three of my properties into solar projects. These guys are straight dealers and – working with them is a pleasure."