By The Randolph Solar Development Team
The proposed Randolph Solar Project will be located generally south of Saxe, east of Randolph, and west of Wylliesburg. It is anticipated that more than half of the land will be open space and not occupied by solar panels and equipment.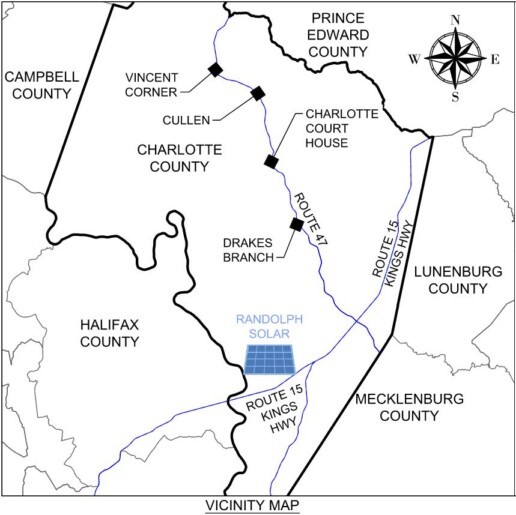 Several factors are considered when choosing a site for solar projects:
Close proximity to existing transmission lines
Relatively flat topography
Abundant, consistent exposure to sunlight
Sufficient amount of land that is available
Property owners willing to participate
After careful consideration and research, this site in Charlotte County provides an ideal location for Randolph Solar. The site allows the developers to maintain much of the surrounding forested land, providing a natural screen of the property. Where necessary, some forestland will be extended or new trees and vegetation will be planted enhancing screening the property from public view. Additionally, large portions of the site will be excluded from development including land within riparian buffers, within bottomland along streams, or along public roads.
The following photos show the current views in Charlotte County (before photos) and renderings (after photos), which depict a representative solar layout with enhanced buffering after 6-9 years of growth.
Before                                                                                                              After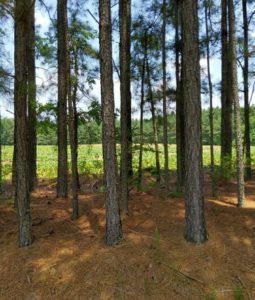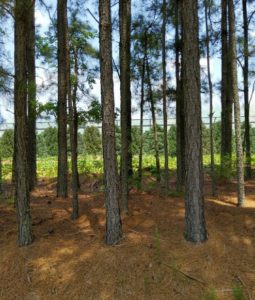 If you have questions or comments about the proposed site in Charlotte County for Randolph Solar, please contact us email at randolphsolar@solunesco.com or via phone at 703-672-5097. For more information on the Randolph Solar Project, visit randolphsolar.solunesco.com.