By The Randolph Solar Development Team
Solar technology is a proven and safe method to convert free sunlight into electricity for household consumption.
The solar panels, mounted on a racking system, turn sunlight into direct current (DC) electricity that is than converted by a DC/AC inverter to alternating current (AC). A transformer increases the voltage for transmission and distribution of the electricity using existing transmission lines for delivery to customers.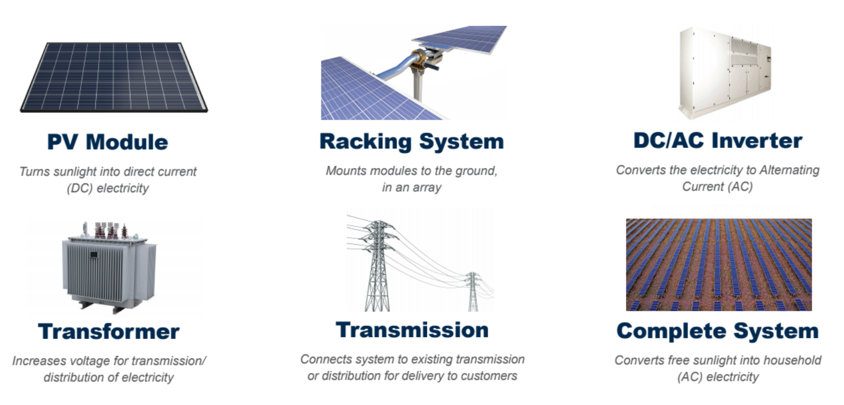 Solar panels are generally composed of commonly used building materials, such as glass, polymer, aluminum, copper, and semiconductor materials. Panels are constructed to last through all kinds of weather events, including wind, hail and thunderstorms. At the end of a solar panel's life, almost all of the materials used in solar panel can be recycled.
Do you have questions about solar energy? Visit our website to learn more or contact us email at randolphsolar@solunesco.com or via phone at 703-672-5097. For more information on the Randolph Solar Project, visit randolphsolar.solunesco.com.