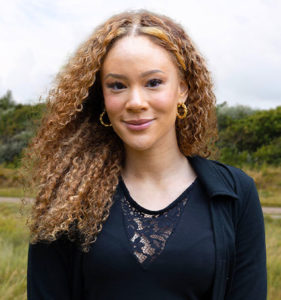 Nia Copeland
Contracts Compliance Officer and Paralegal
Nia ensures that our team and counterparties comply with the terms of our real estate agreements. She project manages the execution of new arrangements while tracking and monitoring existing contracts. She corresponds and coordinates with landowners and outside council. She also manages a database of real estate agreements and ensures the proper filing of all legal agreements and documentation.
Nia has experience in Property Law doing conveyancing and compliance related matters, as well as a Corporate Paralegal formulating and dissolving corporate entities. She holds a law degree from the University of East Anglia and a foundation degree in Law and Humanities.
A few of her favorite things are reading, traveling and spending time with friends and family.